Canberra, Sydney, Byron!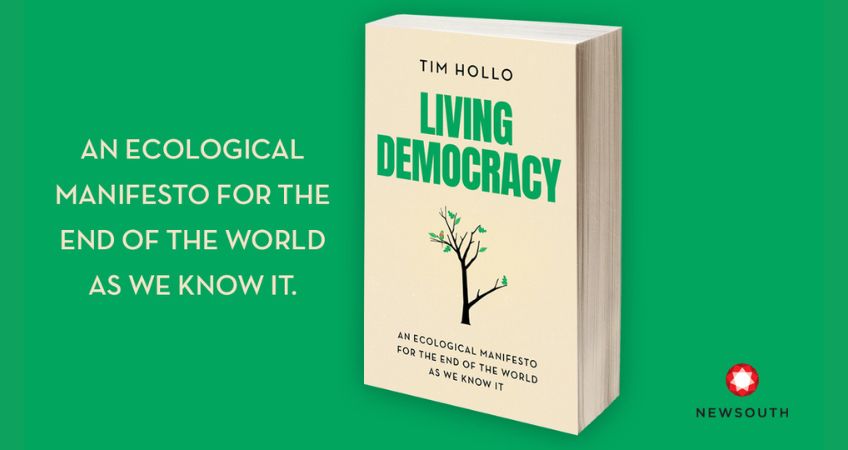 Living Democracy will be hitting the shelves on August 1, with pre-orders going out any minute now, and I'm super excited to share with you the first events that I've got locked in.
Thanks to the Canberra Writers' Festival, there's a special pre-launch event this weekend at Kingston Library, where I'll be in conversation with Greens MLA and ACT Minister for the Environment, Rebecca Vassarotti. I'm afraid it's already sold out, but if you're in Canberra, stay tuned for the details of a much bigger launch at ANU in a few weeks!
Sydneysiders! On August 12, I'm delighted to be launching the book at Gleebooks in conversation with Greens MLC Abigail Boyd and the brilliant Professor Danielle Celermajer, author of Summertime and Director of the Centre for Interspecies Justice at Sydney Uni. Tickets are selling, so please make sure you snap some up!
I'm organising some other events in the Sydney region around this one, so stayed tuned for more details!
And I'm absolutely stoked to have been booked for the Byron Writers Festival on the last weekend of August. I'll be heading up to the warmth for panels with Damon Gameau, Marian Wilkinson, Saul Griffiths, Jeff Sparrow and Nidala Barker, to discuss various permutations around the festival's theme of Radical Hope. The full program is incredible (personally, my heart is fluttering at possibly maybe getting to meet and talk with Masha Gessen), so I recommend you see if you can come along.
Sign up to our email list to hear about more events and opportunities as they come up. I'm already in discussions about events in the Blue Mountains, NSW South Coast, Hobart, Adelaide, Wangaratta, Melbourne, and Brisbane.